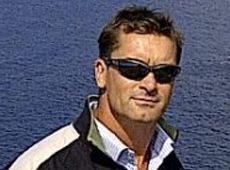 From Coach Peter Tichband for all 2012 NCC League Players
Feb 15, 2012:
Welcome to all league players in what can only be described as a fresh start at the Niagara Cricket Club. I hope that our season will reflect the hard work I expect us all to put into our game and that friendship, sportsmanship and success become what we, as a club are respected for.
We need to work hard immediately and the pre season will show just how committed we are to winning from the 1st game. You cannot do it alone regardless of how good you think you are. As a bowler you need your fieldsmen to take catches and as a batsmen you need a partner to stay with you in the middle. So we will be working as a team and will be doing drills that work on your weaknesses not your strengths and you will be selected for your efforts as an individual as well as your contribution as a "team player".
The board expects us to respect the fact that we are a multi cultural club living in English speaking Canada and we need to share and appreciate the different cultures in our club. Each one brings depth and understanding to our game and I look forward to learning from you all.
Looking forward to it and you better start visiting the gym and getting fit because if you are unfit you will struggle with the fielding drills at our new home ground in May.
Catches Win Matches is what you will hear all season.
 Pete (the Aussie) Tichband
League Teams Coach – Niagara Cricket Club